Startup Finance 101 with Brett Sharp
October 2, 2020 @ 11:00 am

-

12:00 pm
Introduction to Entrepreneurial Finance
About this Event
As an entrepreneur, you're running fast, lean, and likely resource-strapped. Spending time on your financials may not be your top priority, or maybe it's a little scary for you. But, to effectively fundraise, or even begin a conversation with an investor, you'll need to get your company's financials in-order. A sound understanding of your financials indicates how savvy you are as an entrepreneur, and how well you understand and operate your business. Need help with the basic components of financials? We have you covered.
This event is to provide non-financial startup leaders with key financial concepts, terminology, and tools in order to help facilitate scalable and capital-efficient business growth.
Join us for our Startup Finance 101 with Brett Sharp, teaching you the basics of entrepreneurial finance.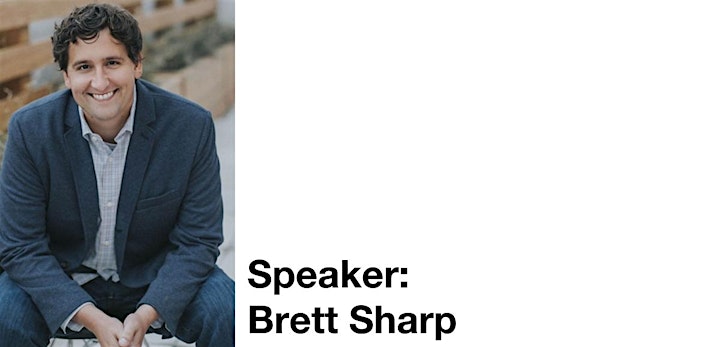 Brett has served in leadership positions for high growth technology organizations for much of his career.  He is passionate about taking high-growth companies to the next level and excels at building the scalable infrastructure to support high-growth and profitability to maximize value.  He has a knack for turning data into actionable plans and executing to drive results.
Brett has served as the Chief Financial Officer for the following high growth technology companies:
TCC Software Solutions, a $40M custom software development and consultant company with Minority Ownership certification serving government agency clients,
Enterprise Health, a high-growth software-as-a-service company focused on providing enterprise-class customers with occupational health and safety software solutions,
CloudOne (now ClearObject), a high growth custom platform-as-a-service company and IoT solutions provider,
Bluelock (as Director of Finance), an innovative Infrastructure-as-a-Service company which pivoted to a Disaster Recovery services company prior to exiting.
In these roles, he was responsible for leading the Company's finance, administrative, HR, legal, and risk teams and executing the overall financial strategy, in addition to being a voice of strategic direction.
Today, Brett runs his own strategic and financial consulting firm, b-sharp advisory, where he helps companies maximize value.